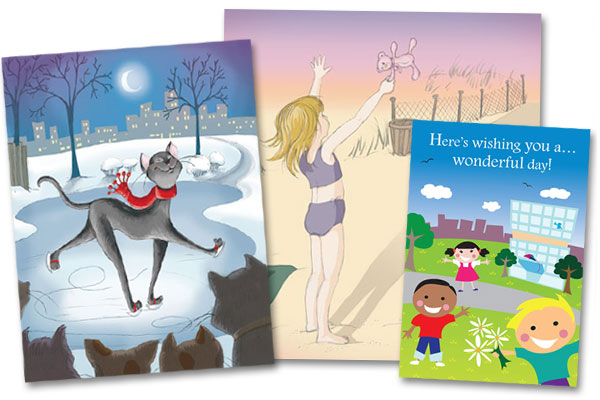 Welcome!  Here you will find samples of my illustration work.  I have two distinct styles and expertise:
Children's Illustration. Hand drawn illustrations which I bring into Adobe Photoshop later on to color and enhance.  I have illustrated greeting cards and a few unpublished stories with this style.
Vector graphic illustration. This can be used to illustrate anything, from posters to cards to logos to stories.  I use Adobe Illustrator to make the art.
Children's Illustration:
Vector Illustration: